Roofing Contractor in Omaha, Nebraska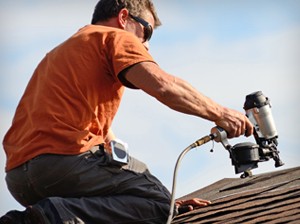 Roofing
We're experts in roof replacement for repairs or storm damage. You can count on quality workmanship and timely, professional installation.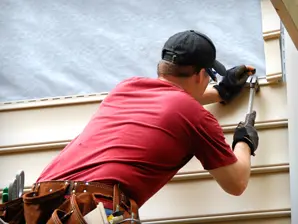 SIDING AND GUTTERS
Our specialty also includes siding and gutters. With proper installation and high quality products, your siding or gutters may last a lifetime.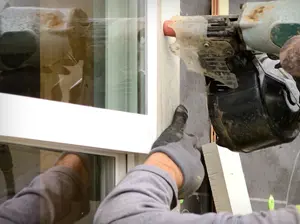 REPLACEMENT WINDOWS
We are lead certified to do window replacement and we recommend only using quality products such as Pella or Anderson windows.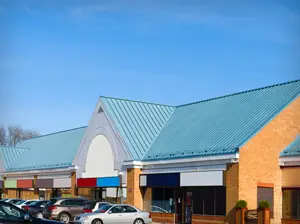 COMMERCIAL
We work on commercial roofs of all types including flat and deep slope properties. If you need maintenance and repair, we can do that too!
YOUR TRUSTED OMAHA ROOFER
Serving the Omaha and Lincoln, Nebraska metro areas for over 40 years, our focus is to provide the highest quality and most efficient roofing services around. We will take the pressure of roofing repair and installation off your shoulders to make it as easy as possible for you. All you have to do is choose the right color! We pride ourselves on a job well done and can guarantee you will receive our highest priority. Choosing the right roofing contractor does not have to be stressful. Choose Husker Roofing Siding & Gutters – the perfect roofing contractor for your project.
Scheduling
It is our goal to schedule your repairs at a time that is convenient, yet all homeowners are typically having work completed on their homes also. The demand on the supply houses and crews can be overwhelming, in the event we are unable to accommodate your particular schedule, please feel free to contact your sales representative or office and we will inform you of your delivery and tentative start dates.
Delivery
Materials generally are delivered from a supply house and a large truck. In some instances the crews will deliver the materials the day they intend to start production. In either case you should specify to your sales representative any specific instructions for location or storage of your materials.
Weather Conditions
The majority of insurance related work is done to the exterior of your home, should the work be delayed due to weather, we will make sure your projects will be completed in a time frame convenient to your request.
Communication
Should you have questions regarding your repairs, please feel free to contact your sales representative or our office, (402) 553-0200.
Access
Due to the nature of your repairs, our crews will require access to your driveway and your yard, in addition in some instances electrical service may be required for some equipment.
Please inform your sales representative or the office to make arrangements for access.
OUR MANUFACTURERS
WE WORK WITH LEADING MANUFACTURERS — CLICK TO VISIT THEIR SITES.

SATISFIED CLIENTS
5 STAR REVIEWS